Be an EMPOWERED and much Happer YOU! 
Every thought you have travels through your body and creates a conscious or subconscious body response. Thoughts that carry emotional, mental, psychological or spiritual energy produce biological responses that are stored deep in cellular memory.  In this way, our life stories are woven into our biological systems, gradually, slowly, every day.
I often see clients who are creating physical symptoms on the back of old emotional trauma. Difficult family or personal relationships and work stress can create havoc for the mind, body and soul for people of all ages. Before a physical illness appears, energy indicators such as feeling exhausted, escaping into unhelpful behaviours, having a lack of interest in everyday life or spiralling into depression are clear indicators that our vitality is leaking away as we allow life stories to harm our biology.  
As an Intuitive Healer, I offer a safe and confidential space where you can be heard and gently clean up the often hidden "Junk" stories held in your tissues creating discomfort and keeping you away from profound health and wellbeing.  I can read the stories of your body to help you see WHY you are not in your full POWER and give you actionable tools to lay these stories down using deeply calming craniosacral therapy, intuitive listening and healing therapy.  With 15 years experience working with clients from newborns to the elderly, world-class athletes, celebrities and people all over the world remotely or face- to face, I can help you find YOU AGAIN! 
In-Clinic sessions, Zoom healings, Day and Weekend Retreats all available
Families
Calm overwhelmed minds and bodies. Help your family become happier, more centered and peaceful.  
**FREE Child Treatment with paid Adult Session. 
Women
Identify the root cause of dis-ease and anxiety in mind and body. Become a happier and healthier you!
Men
De-stress, unwind your mind and body with ease for greater health, wellness and better work and life relationships. 
Detox Retreats
Get away and get the deep inner healing you deserve! Boutique Day retreats and Weekend Empowered Retreats available for more intensive healing! 
Healing Session with Veronica Farmer
Identify the ROOT CAUSE of dis-ease and anxiety in mind and body with the most gentle and simple therapy THAT WORKS!
If you or someone you care about is suffering from one of these conditions, Veronica Farmer's healing and craniosacral therapy works beautifully...
General unhappiness and lethargy

Irritable gut / food intolerances

Insomnia and sleep disorders

Attention issues or anxiety in children, teens or adults

Excess eating / drinking / online screen time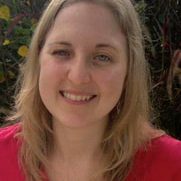 **Up to 3 children free under the age of 15 with each paid adult session.