Veronica is an experienced Intuitive Healer and Craniosacral Therapist with more than 15 years experience in helping people let go of body locked emotions, anxiety and 'busy' syndrome so they can find greater clarity, purpose and live fuller more rewarding lives.
 A tried and tested gentle and non-manipulative fully-clothed touch therapy with over a century of efficacy from newborns to the elderly,  Veronica can support you with tools that offer measurable results.
Veronica runs healing clinics on the Gold Coast, Australia and with clients online all over the world.  She also runs Healing retreats from time to time that are truly transformational.
An Executive member of the International Institute for Complementary Therapists, Veronica has a passion for guiding others to positive health and wellness.  She has worked with babies through to the elderly, world-class athletes, executives, celebrities and health care professionals to help them calm and de-toxify their minds and bodies. 
​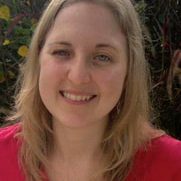 Best Selling Author and Motivational Speaker
Veronica is also a best selling Author and collects inspirational stories from people all over the world who have risen past a life challenge and found a greater sense of purpose.  Her raw human storytelling project www.madebeautifulby.com collects stories from people famous in their field along with everyday heroes. Her latest book "Made Beautiful by Scars - Transformation Stories' is an Amazon best seller.
Veronica's new book project is called 'Made Beautiful by Nature' collecting stories of hope and insight by Nature Guardians from shark and spider experts to Lion Whisperer Kevin Richardson and tree expert and Pulitzer prize finalist David Haskell.  Another new project she is working on is calling for stories for  'Made Beautiful by Near Death experience' where people share what it means to face death and face life once more.