Veronica is an experienced Intuitive Healer, Author and Quantum Healing Hypnotherapist with more than 15 years experience in helping people let go of body locked emotions, anxiety and 'busy' syndrome so they can find greater clarity, purpose and live fuller more rewarding lives.
Veronica can support you with healing tools that offer measurable and long-term results.
Veronica runs her healing clinic and Day Retreats at Finchley House in Toowoomba in Queensland, Australia and works with clients online all over the world via Zoom.  She also runs weekend Detox & Heal retreats in Queensland that are truly transformational.
An Executive member of the International Institute for Complementary Therapists, Veronica has a passion for guiding others to positive health and wellness.  She has worked with babies through to the elderly, world-class athletes, executives, celebrities and health care professionals to help them calm and de-toxify their minds and bodies. 
​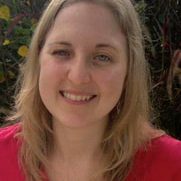 Best Selling Author and Motivational Speaker
Veronica is also a best-selling Author and has collected inspirational stories from people all over the world who have risen past a life challenge and found a greater sense of purpose.  Her raw human storytelling project "Made Beautiful by Scars - Transformation Stories' is an Amazon bestseller.