Combining the best of science and natural therapies for profound wellbeing.
Do you want to unwind from crippling stress, anxiety and 'busy' syndrome and live a more productive and rewarding life at work and at home? Veronica has experience working with people of all ages, world-class athletes, celebrities, healthcare professionals and business professionals to guide them into health and wellbeing in clinic or on-line all over the world.
"Anxiety dials down the immune system, the digestive system and the mind's ability to cope. Your body is built like an exquisitely tuned master craftsman's gold watch - all body systems are meant to work together, but stress turns many off and heightens others leading to cardiovascular stress and immune system failure. More than 75% of doctor and hospital visits are initiated by this stress and its impact."
The Benefits of Craniosacral Therapy
Improves Sleep & Rest
Reduction In Stress
& Axiety
Improves Family Relationships

Improves Breathing
Are you suffering from one or more of these conditions?
Are you constantly under stress or feel anxious?

Do you struggle with your weight or are concerned about your relationship with food, sugar or wine?

Do you often feel just 'blah' - yet you know on some level that you could feel so much better?

Would you like more sustainable energy - and to be far more resilient under pressure?

Are you searching for proven yet easy-to-implement tools and life skills to look and feel calmer and happier?
If you have answered YES to one or more of these, then Craniosacral therapy can be a wonderful way to ditch the damaging stress lurking behind so much of our emotional discomfort.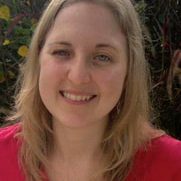 **Up to 3 children free under the age of 15 with each paid adult session.